Dynamics of the Hydrologic Cycle
Evaporation
Judy Martin
Instrumentation included:
Class A Evaporation Pan
Tipping-Bucket Rain Gauge
Anemometer (recording Maximum Gusts)
Thermometers

Air Temperature (recording Maximum and Minimum, as well as at time of observation)
Water Temperature (at time of observation)
In addition, daily values for Hours of Sunlight were obtained from the National Weather Service office in Concord, New Hampshire.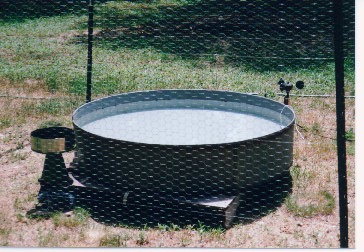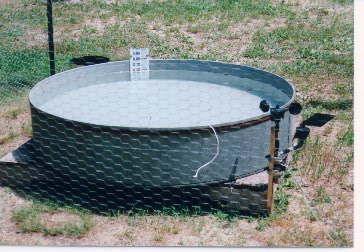 The Station was set up in Harrisville, NH, at 72°00'45" West Longitude, 42&dep;55'34" North Lattitude, and was monitored on a daily basis from July 1, 1995 through September 30, 1995.
Results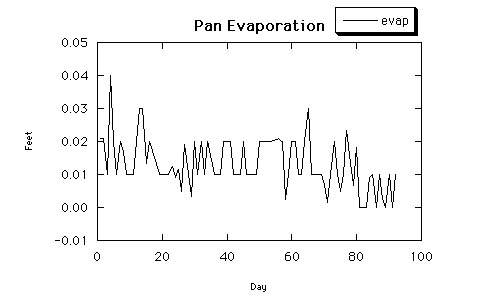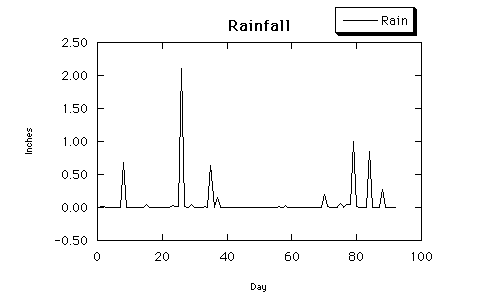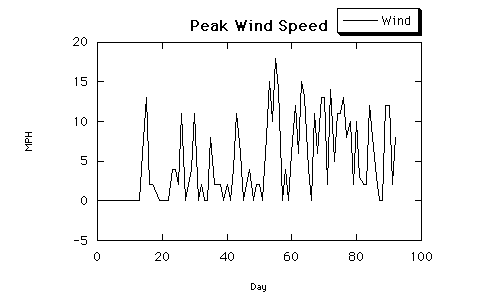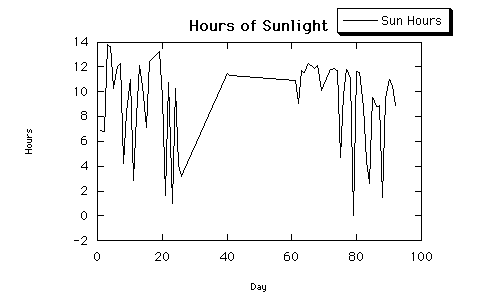 The amount of evaporation appears to best correlate with water temperature and hours of sun. There was no apparent correlation with wind.
---
This document was last modified March 27, 1997
tallen@keene.edu